Lee B. Snell, Business Manager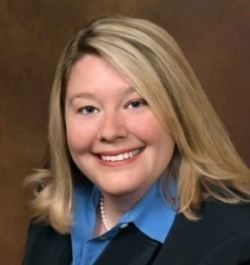 Lee B. Snell joined the Law Office of James R. Snell, Jr., LLC, in 2004. She is a native of Spartanburg County, and graduated from Dorman High School. She subsequently earned a Bachelor of Arts degree from Converse College, majoring in sociology. Prior to joining the office Lee worked in a variety of capacities in the medical field. She assisted in the administrative office for the practice supporting the medical residence program at Spartanburg Regional Medical Center. In college she worked as a patient representative, providing services to patients and their families, many of whom where in a crisis situation. She then served as a billing manager for a surgical practice, and then as an office manager for a multi-physician family practice in Columbia. She is certified in medical coding.
Since joining our office Lee has served as the office manager. She has assisted in numerous legal proceedings, including felony trials. As the office manager she is responsible for ensuring that our clients receive timely responses to any questions that they have, and assists with the scheduling of court and office appointments with the attorneys. Anytime a client has a question or concern they may communicate with Lee by e-mail or telephone.