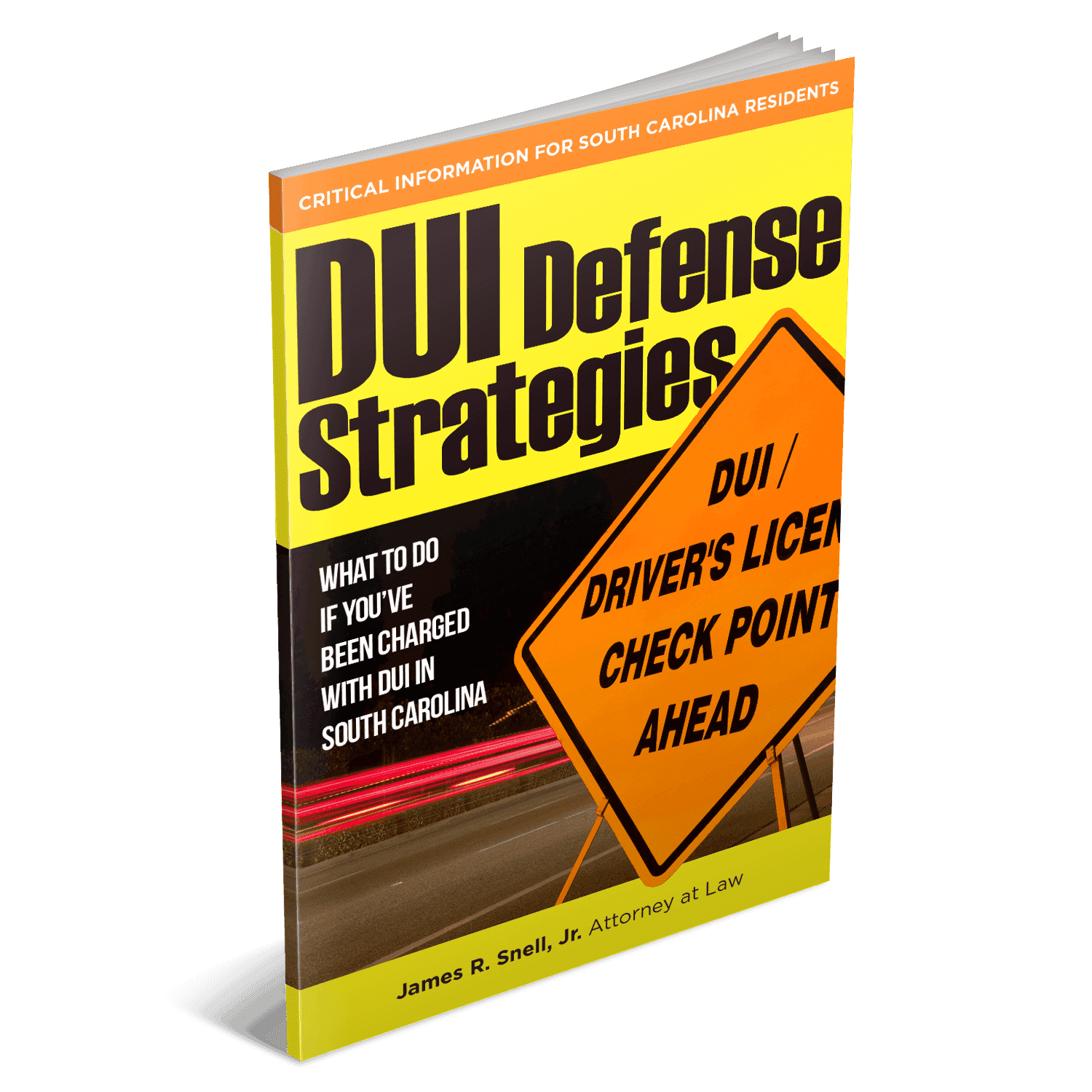 DUI Book
DUI Defense Strategies
Topics included in the book, Written by Attorney James R. Snell, Jr.:
Learn how South Carolina defines DUI (and how it might be different than you expect!), P. 1
Can you go to jail for a first offense? P. 9
What if the police took your license? P. 13
Should you consider a reckless driving plea? P. 32
Just provide us with your name and e-mail address and you'll receive a copy by e-mail instantly. All inquiries are confidential. By submitting your e-mail address you agree to receive e-mail communications from the Law Office of James R. Snell, Jr., LLC, concerning DUI defense and other legal services. The only required fields are first name and email address.
What to do if you've been charged with DUI in South Carolina.
Free Downloadable Copy