Criminal Defense Attorney in Lexington, SC
Aggressively Defending Your Legal Rights
No one is ever really prepared to be arrested and to face prosecution. But if this has happened to you, it is important that you don't face your situation alone. Criminal charges can be terrifying and jeopardize your freedom, employment, family, and standing in the community. At Law Office of James R. Snell, Jr., LLC, we assist our clients in preparing rigorous defenses against all types of criminal charges, with each approach tailored to our clients' unique needs.
Lexington criminal defense attorney James R. Snell, Jr. can defend you against the following criminal charges:
Building a Case to Protect Your Freedom
We believe that the first step with any defense is to make sure that our client is fully advised as to the nature of their charge, court procedures, and all available defenses. Next, we do not believe that anyone charged with a serious offense should have to rely upon the police investigation. We regularly incorporate our own investigators and experts to help find the facts and evidence to help a client's case.
We begin our criminal cases with a thorough and detailed client interview. We want to know exactly what happened from our client's perspective, as well as their special concerns that they have. Many of our clients are good people who have found themselves in need of a second chance. Others have been falsely accused and need to clear their name. No matter which scenario applies, we want to do our best to ensure that their rights and interests are protected.
Get Started Today with a Confidential Case Evaluation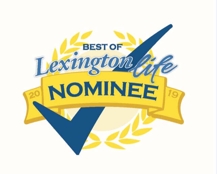 Although every case and client is different, after handling thousands of criminal cases, attorney James Snell is aware of the major issues and challenges that may be present. He has developed specific strategies to incorporate into every case. We want to begin representation with a plan for success, not just wishful thinking. This case includes pre-set follow up appointments with our client, conducting a defense investigation, filing legal motions and challenges with the court, taking advantage of court procedures and rules, and use of experts to challenge technical or forensic based evidence.
Although many cases are "routine" to the criminal justice system, they are not routine events for our clients and their families. Even misdemeanor convictions can result in lost employment opportunities. Don't wait to get the experienced help you need today.
Criminal charges are urgent and deserve urgent attention. If you need a criminal defense attorney in Lexington, SC, contact our office. We can frequently offer same-day appointments, and once retained immediately go to work.