Charged with Domestic Violence?
Lexington Domestic Violence Defense Lawyer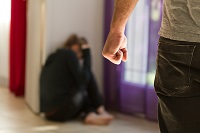 If convicted, you will lose your right to carry or possess a firearm and will face a substantial sentence or a high fine. It only gets worse for those with a prior offense.
Contact Law Office of James R. Snell, Jr., LLC for your free consultation.
We regularly represent men and woman charged with the following offenses:
How Do You Deal with False or Exaggerated Accusations?
Our Lexington domestic violence attorneys understand that just because someone has been charged with domestic violence does not mean they are guilty of any wrongdoing. Some cases are brought by one partner who may obtain an advantage in a divorce or custody case. Law enforcement that responds to a 911 call may have been erroneously trained.
They may be under the impression that when they report for a domestic disturbance call, they must make an arrest, even if they lack probable cause to believe that any crime actually took place. We also understand how alcohol, drugs, or mental health issues can play a role.
Many situations are completely blown out of proportion and as a result, you may be improperly or overly charged. Defendants are frequently pushed through the system, even if a plain reading of the alleged facts giving rise to the arrest would fail to meet the legal requirements for a criminal domestic violence charge.
How Are Domestic Violence Cases Classified?
The two classifications for domestic violence charges in South Carolina are misdemeanor and felony. Misdemeanor domestic violence cases are prosecuted in the magistrate court for first-time offenders and are punishable by either 90 days in jail or a fine of over $5,000. Repeat offenders, or those charged with felony domestic violence have their cases prosecuted in the court of general sessions. Many first-time offenses though are actually now prosecuted in General Sessions, with a possible sentence of up to three years (for DV 2nd Degree) through twenty years (for DVHAN).
In cases where the parties are married, living together or have children together, the victim may be referred to the family court for the filing of an order of protection under the South Carolina Protection from Domestic Abuse Act. At an Order of Protection Hearing, the offender may be ordered out of the home, required to pay temporary alimony, and lose custody or visitation rights to children. Even in cases without an order of protection, the bond court's "no contact" order may separate parties from each other and their children, destroying whole families in the process.
Removing Bond Restrictions
Often individuals are told in bond court to have "no contact" with their partner. This means no phone calls, e-mails, text messages, or in-person contact. A violation, no matter how slight, can result in an immediate return to jail for weeks or months (bond won't be set this time). This can be a huge problem for working families, married couples, or for situations where one spouse is a caregiver for the other's physical or mental health needs.
Upon request, we can file the paperwork with the court to see to lift the no-contact restrictions immediately upon being retained. In almost all cases the court will require a hearing with all parties present before making a decision.
General Sessions Domestic Violence
Many domestic violence charges are now referred to General Sessions. This is felony court, and uses the same procedures, prosecutors, judges as for cases like murder and armed robbery. Many people, especially those with no prior criminal record and who believe that they have been falsely accused, are shocked to learn exactly how this court operates.
If your case is pending in General Sessions there are a few things you need to know right away:
Do not violate the no-contact order - If you do you could end up in jail for weeks or months, even if you are totally innocent of the domestic violence charge.

The preliminary hearing is an important step- however it is not a trial - A preliminary hearing is to determine if the accusation by the police against you fits the legal definition of your charge. We have specific strategies to maximum the benefit of these hearings that we can share with you during a confidential consultation.

The initial or first appearance is not a trial date - Unlike a speeding ticket, where your court date has you in court to face a judge, there is no judge or any decision made at the initial appearance. It is simply a "check-in" procedure with the prosecutor's office. However there are many things you can do before this date to maximum the chances of success in your case. We will recommend a specific defense strategy for you to help you make the most of the time you have between a domestic violence arrest and when your case actually does get decided.
Is Domestic Violence a Felony?
Domestic violence can be a felony. Domestic Violence is usually charged as a misdemeanor. However it's escalated to a felony charge if: Bodily harm or sexual assault was caused to a minor. There was serious bodily injury on the victim.
Domestic Violence of a High and Aggravated Nature and Domestic Violence – 1st Degree are both felonies. Domestic Violence – 2nd Degree and Domestic Violence – 3rd Degree are both misdemeanors.
Is There a Statute of Limitations on Domestic Violence in SC?
In South Carolina, there is no statute of limitations of domestic violence. This means that technically someone could be arrested, tried, convicted and jailed for CDV offense that occurred five, ten or even fifty years ago. The limitation is generally three years for filing a civil lawsuit based on an alleged CDV incident. This also applies to batteries or assault. Older claims may be barred by other legal principles, such as laches, or if admitted into evidence may only be given minimal consideration by the judge. Although there is no statute of limitations on the criminal charge of CDV, a delay in reporting (even a few days or hours) can be used as a defense in trial.
What Are the Penalties for Domestic Violence?
The Penalties for domestic violence can vary depending on aggravating factors such as using a weapon, who the victim was, and more. A domestic violence conviction carries a maximum sentence of 20 years in prison. One of the most serious degrees of domestic violence is first-degree. First-degree domestic violence can include the following:
Resulting in great bodily injury to the victim,
The act is committed in front of a minor.
A first degree domestic violence conviction is a felony carrying up to 10 years in prison.
2nd Degree Domestic Violence happens when a person commits the crime and it resulted in moderate bodily injury, the perpetrator has one prior conviction of domestic violence. A 2nd Degree Domestic Violence conviction carries a required fine of between $2,500.00 and $5,000.00, imprisonment of up to three years, or both.
3rd Degree Domestic Violence occurs when the 1st or 2nd degree happens without the aggravating factors such as weapons, or attacking those that are pregnant, etc. A third degree domestic violence conviction can lead to a person going to jail for up to 90 days with a fine of between $2,500.00 to $5,000.00.
Can Domestic Violence Cases be Dismissed?
Domestic Violence cases can be dismissed, but only by the prosecutor and not the victim. Once someone accuses a person of domestic violence, the prosecutor will gather every piece of evidence possible to prove the incident occurred. This can include photos, eye-witness testimony, medical records, and more. While domestic violence charges should always be taken seriously when there is merit to them, false accusations create big problems for both the person wrongly accused and the prosecutor. If a prosecutor discovers that the accuser has a history of falsely alleging domestic violence, they may feel that a jury will not believe them during a trial — since a defense attorney will likely bring up that history. This may lead to the charges being dismissed.
Handling Your Case in the Lexington County Criminal Domestic Violence Court
Domestic violence arrests are so sought out by local law enforcement that local communities have established special courts just to hear them. The Lexington County Criminal Domestic Violence Court, or Lexington CDV Court, is located at 139 East Main Street, Lexington, South Carolina. This court prosecutes DV 3rd charges where the arrest was made by the Lexington County Sheriff's Department.
The Richland County Criminal Domestic Violence Court, or Richland CDV Court, is located at 2500 Decker Boulevard, Columbia, South Carolina. This court prosecutes DV 3rd charges brought by the Richland County Sheriff's Department. If a DV 3rd degree arrest was made by city police, such as Lexington, Irmo, Columbia, Cayce, Springdale, South Congaree, or West Columbia, then the cases will be held at that city's municipal court.
Why Should I Choose You to Represent Me?
We will help ensure that you properly preserve your rights as well as not being pressured into a situation that is not in your best interest.
We are able to represent those charged with criminal charges related to the family.
James Snell is also the author of "Challenging CDV" which is the book on the defense of South Carolina domestic violence charges.
Our head attorney, James R. Snell, Jr., is an experienced lawyer who has skill representing clients in Lexington, Columbia and elsewhere in South Carolina. Criminal Domestic Violence, or DV, is one of the most vigorously prosecuted offenses under South Carolina law.
If you have been charged with domestic violence, please do not hesitate to contact our Lexington domestic violence lawyers. We offer a free consultation. We are highly experienced in defending you from domestic violence claims, so please call us also at (803) 359-3301.